From the Give Me A Fucking Break Department:
Microsoft is planning on selling antivirus software
.
This is baldfacedly ridiculous--if you can't keep the system secure, how can you sell the system with one hand and then sell a product whose purpose is to FIX YOUR MISTAKES with the other hand? Asked why they are not including it in the operating system, Microsoft points to this as an example of respecting antitrust rulings. Bullshit, bullshit, bullshit. It's time for MSFT to include antivirus software in its OSes, or, if remotely possible, secure its platform so that every Windows user doesn't need bucketloads of antivirus.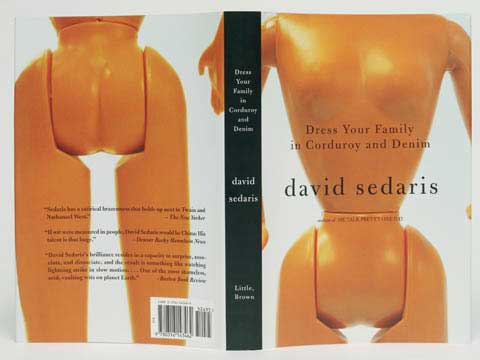 In other news, my friend Oote had a fantastic photo of his used for the cover of the new David Sedaris collection--many of Oote's works get used this way, and in this case when I saw the cover I thought, "I know that work..." It was a great lightbulb moment when I realized whose craft was at work.
A fellow I taught Speech and Debate to has a book coming out
about Michael Moore
--I haven't read it yet, but I look forward to some insightful hostillity.
I have six days until WASTING YOUR BREATH opens, so there's much to do, and the Great Engines are roaring back up to life. I spent yesterday down in the Mission and Castro after taping for TechTV...such a good time, with old friends, seeing a new city. I've always been deliriously in love with Mission-style burritos, and I'll tell you--they really do taste better when you have them in the Mission itself. Mix that in with strong cocktails, excellent hot cookies and an invigorating round of pinball and it's one of the best night's out I've had in a dog's age.
If you do theatre in Seattle, you probably already know: Sharon Ott, the Artistic Director of the Seattle Rep,
has stepped down
.
Even though I am a geek, I feel kind of empty about
this museum
in Seattle. Maybe I'm just getting old, but it all seems a little hollow. Maybe I just wish they had less Cylons and more Daggits.